CerebrumX presents Trip Simulator, a new and easy way to get vehicle status and visualize a trip in real-time. A live demo platform where you can test your APIs and roll-out new features, simulate live trips and fetch relevant data attributes at any given time.
The platform replicates realistic scenarios with available VINs to ensure easy integration of CerebrumX platform, that'd enable ease of onboarding for customers and improved acquisition.
Start by accessing your personal dashboard. Select a relevant Vehicle Make and Vehicle Identification Number (VIN) which will fetch the pertinent Model Name, Model Year as well as Fuel Type information.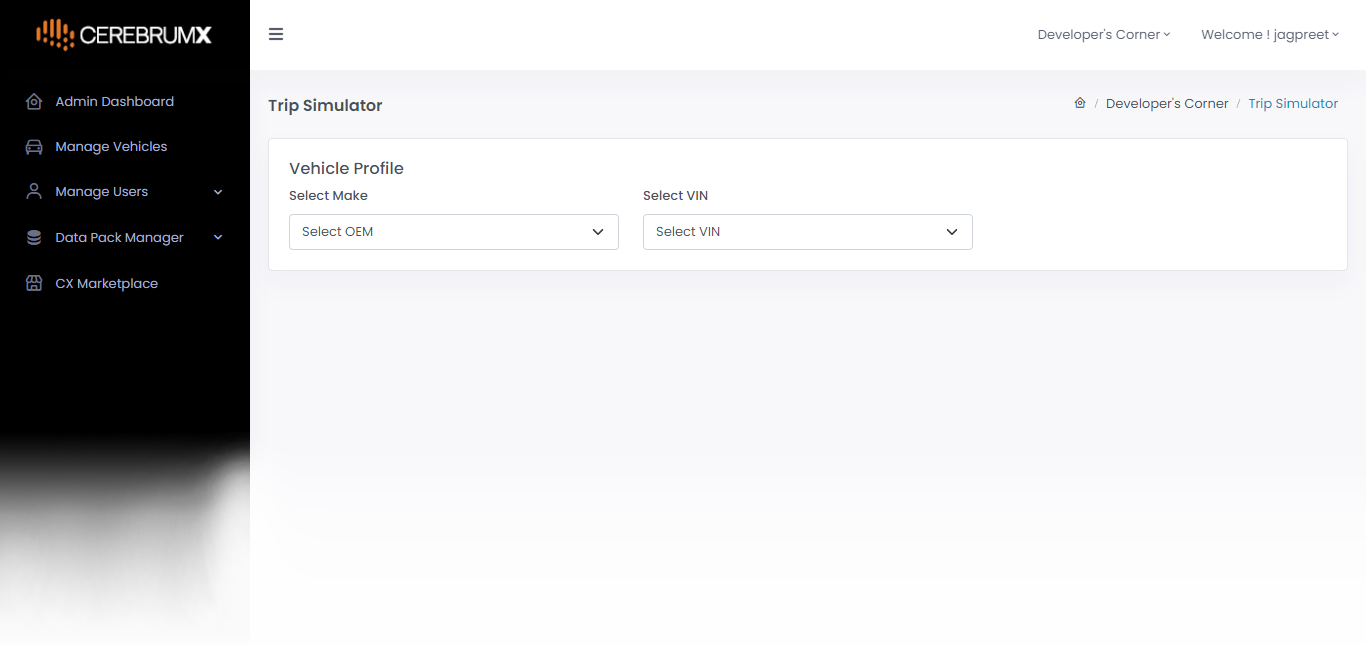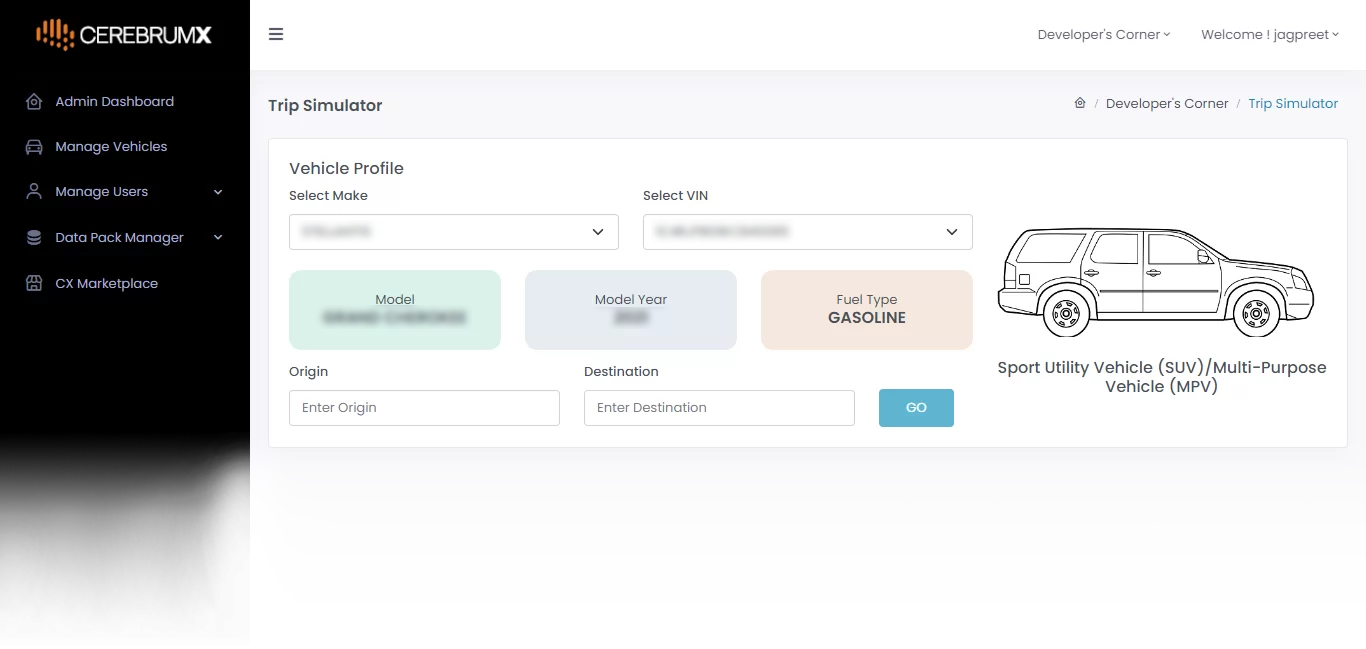 Enter the Origin and Destination points for the intended simulated trip, and click on 'Go'. The vehicle will start moving towards the end point, before the duration of the trip comes to an end.
Step 3: Run the simulation
As the trip progresses, it'll illustrate the collection of data parameters available for that trip in real-time, updating the data fields in the dashboard.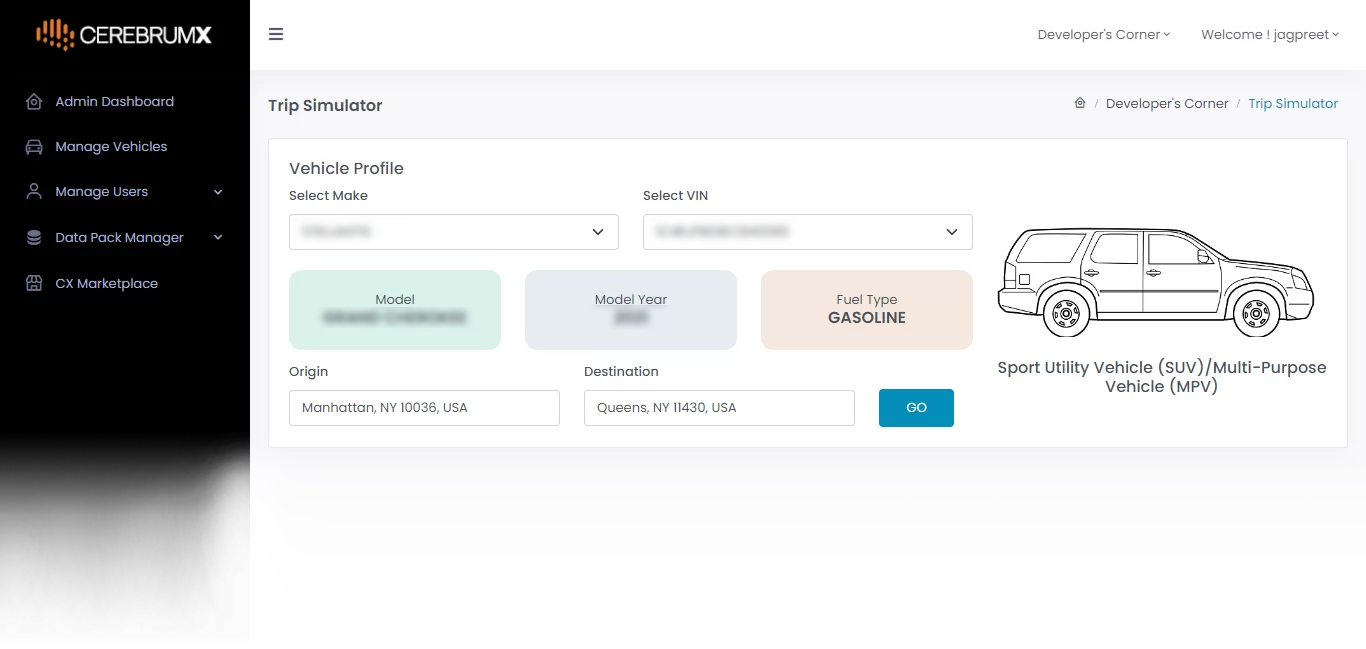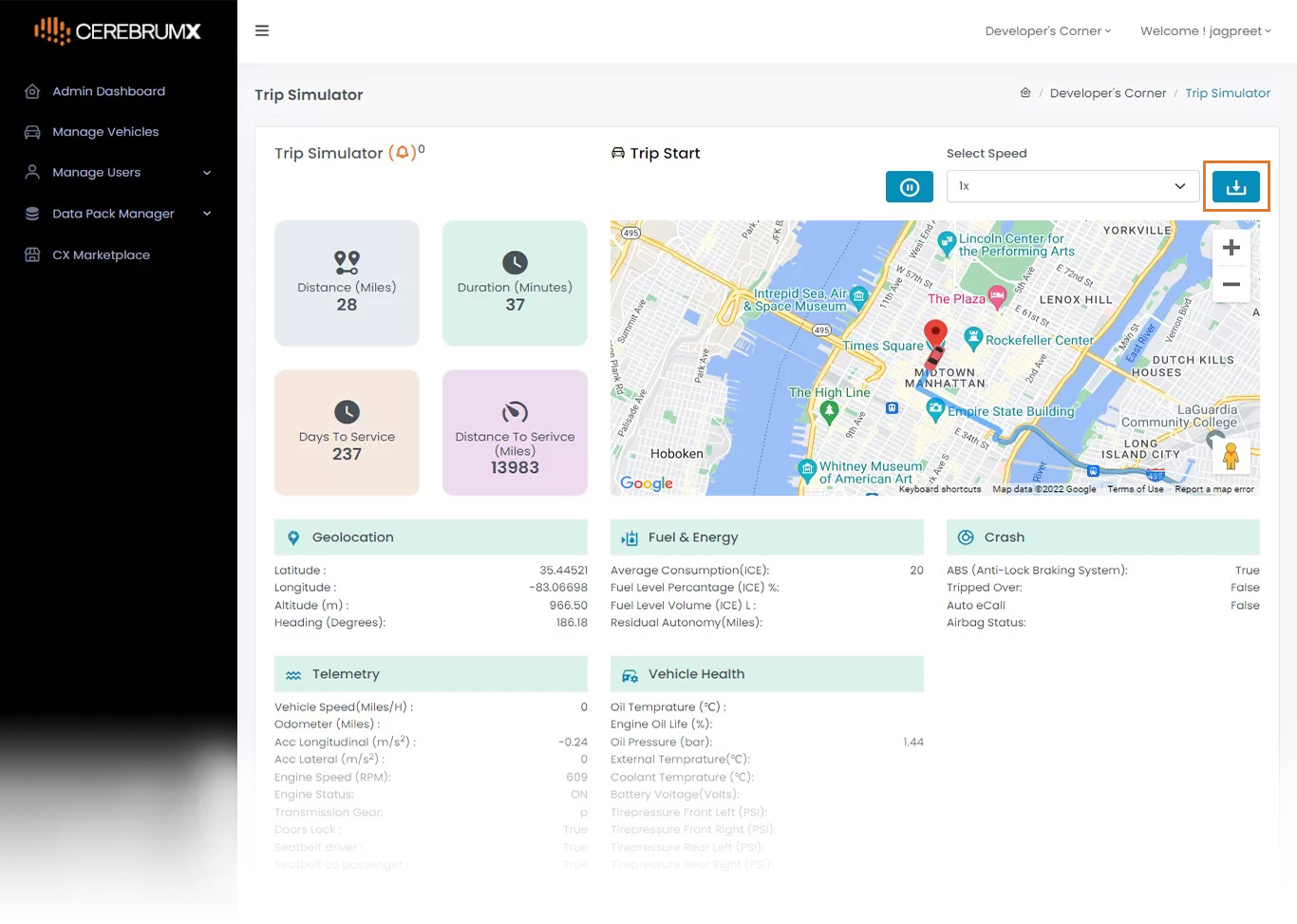 You'll also be able to download the trip summary data sheet from the 'Download' button for analysis.
02
Visualizing trips and transmitted data parameters
03
Downloading trip summary for analysis
Trip Simulator is a free feature-set for anyone onboarded on the CerebrumX platform where partners can test their trips and APIs without depending on us for legitimate data. The Live Demo will enable partners access the platform, test trips, get Json and visualize the entire process seamlessly.
Explore the Trip Simulator to get a deeper understanding of CerebrumX AI platform and how it can be the right solution for your business. Reach out to us to request a demo and one of our representatives would get in touch with you soon.